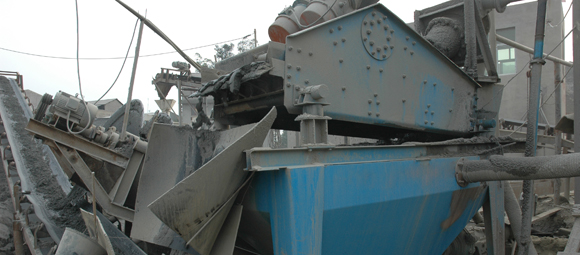 Present sand-making production line mostly utilize wet production craft. Whatever sand washer it adopts, it has serious problem of fine sand(≤0.16mm) run-off(more than 20%). Not only does this decrease the productivity, but also seriously influence the sand gradation, which results in unreasonable gradation and largely influences the product quality of the manufactured sand. What's more, too mush sand releasing will also cause dust pollutions. 
In order to solve the problems mentioned above, our company manufactured the SS series sand collecting system, which is designed through absorbing the world advanced technology for sand cllecting. They are widely utilized in aggregate processing system, glass raw material processing system, manufactured sand production line, etc.

We can provide fine sand collecting system solutions for sand production line whose capacity is over 100t/h. Here is our project case of  fine sand collecting systerm. And you can visit our production Information web page of  fine sand collecting systerm.